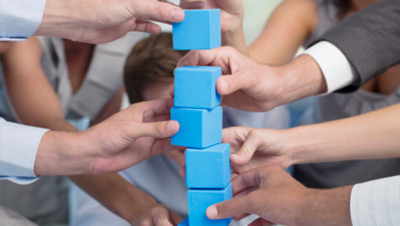 Business Structure Advices and Set-ups
If you are starting up a business, the first thing you should look at the structure to operate under, whether to run under a company, trust or sole trader.
When deciding on a structure for your business, choose the one that best suits your business needs, keeping in mind that there are advantages and disadvantages for each structure.
We as Business Accountants and Advisors can provide you best structure advice and also assist you in setting up a company, Trust, Partnership accessing your needs and business risk.
Your business structure need to be reviewed depending on the growth and changes in circumstances. If you are already have a business structure setup, we can review this and advice the best options available if this requires any changes.
We use services of best lawyer to draft your company constitution and Trust deed to make sure your assets are protected, business risks are minimised and tax planning strategies are optimised.
Tax Registrations
All Businesses in Australia are required registered for Australian Business Number and Tax File Number. We do all types of ATO registration applications on behalf of our clients. We also do application for GST, PAYG withholding, Fuel Tax credit and others if there is ATO requirement.
Business Plan
Business Plan is required by newly setup businesses for different purpose. At Australian Business Tax, we have experience in preparing detailed business plans for different industries.
We have many year experience in preparing business plans for our clients which helped them in getting bank loans, employment visas and other purposes. Our knowledge and skills in different industries helps us in forecasts the business performance and profitability. Under Business Plans, we include Key objectives, Market Strategies, Market Analysis, SWOT Analysis, Breakeven Analysis, Profit forecasts, Balance sheet forecast and range of other things to make sure the purpose is served.
Please call us to book an appointment to discuss in detail.
Profit Forecasts and Cash flow Forecasts
At Australian Business Tax, we understands different industries and our clients ranges from different sectors. We prepare Profit forecasts and Cash flow forecasts based on Industry benchmarks and helps our clients to achieve the desired results.
We prepare forecasts for different purposes including bank loans for new entity, equipment finance, and immigration matters.
Self Managed Superannuation Fund(SMSF)
We assist clients in setting up Self Managed Superannuation Fund, roll over the funds from retail industry fund, annual administration and prepare and lodge SMSF tax return. If you already have SMSF fund, contact us for annual administration and tax return. We offer upfront fee for all our services. We also assist client in buying properties within SMSF and setup of Custodian Trust.
ASIC Corporate Secretarial Services
As ASIC registered agent, we also assist in Annual ASIC Statements preparation, preparation and lodgement of ASIC forms on behalf of our clients.
Please speak to us for further information.